Petit pain de panneau "sandwich" d'ENV de Rockwool formant la machine
Machine de feuille de sandwich, Machine de toit de sandwich, Petit pain de panneau "sandwich" formant la machine

La ligne de production de panneau sandwich eps / laine de roche peut produire un panneau sandwich de toit et un panneau sandwich mural. La feuille de toit et la feuille de mur ont une largeur de 1000 et 1200 mm, une épaisseur comprise entre 50 et 200 mm.
L'ensemble de la ligne de production comprend la machine de profilage de toiture et de panneaux muraux, le procédé de collage, le procédé de panneau sandwich, la découpe.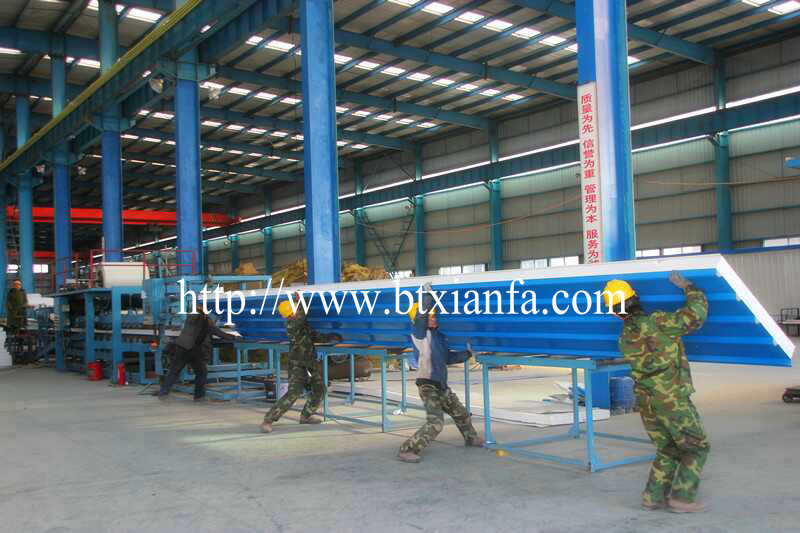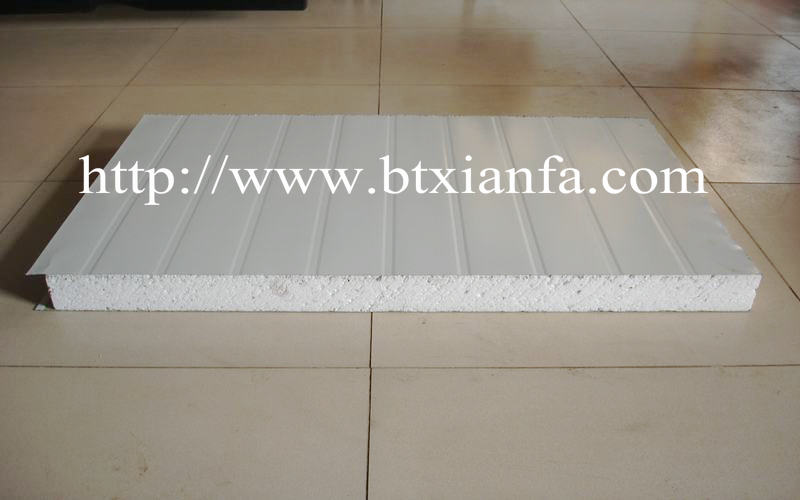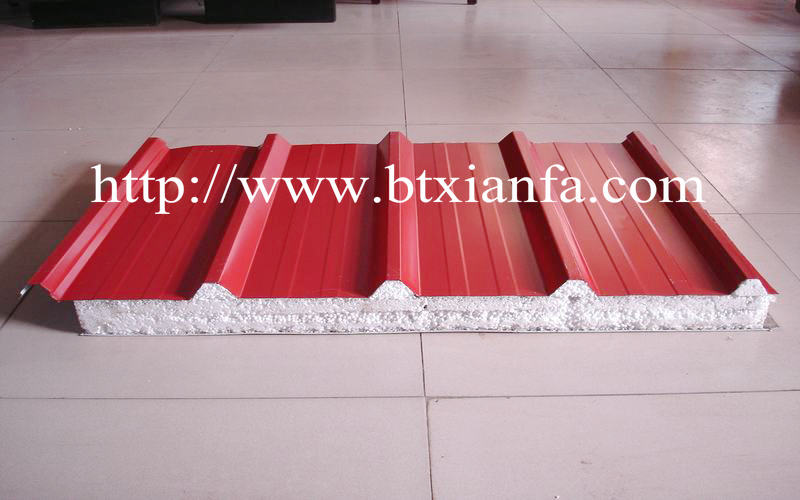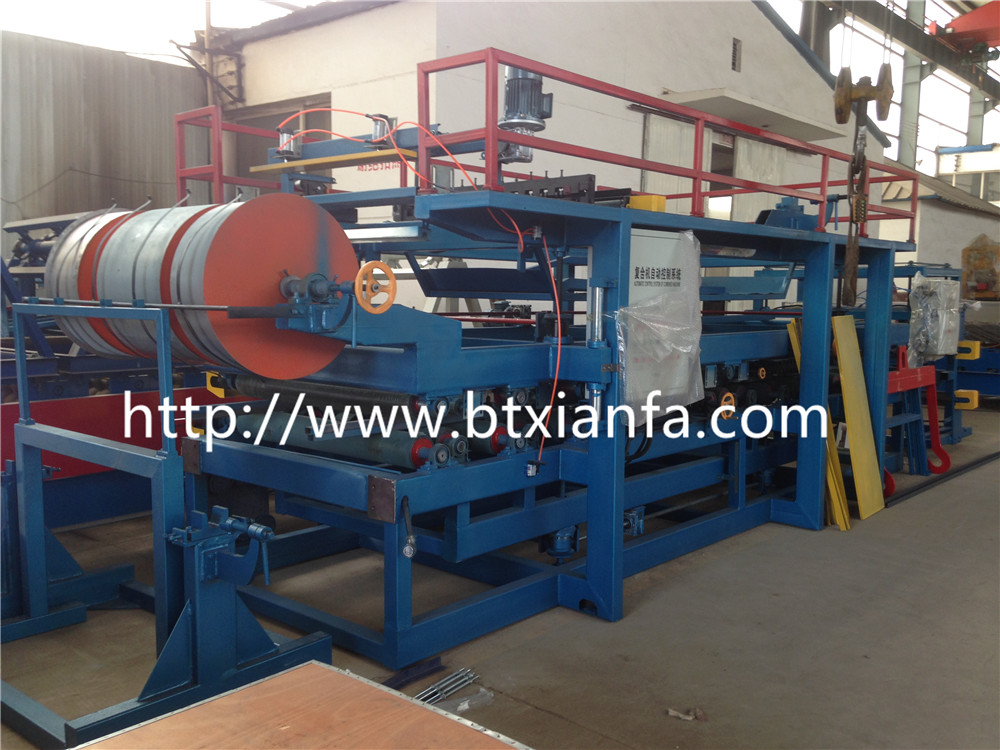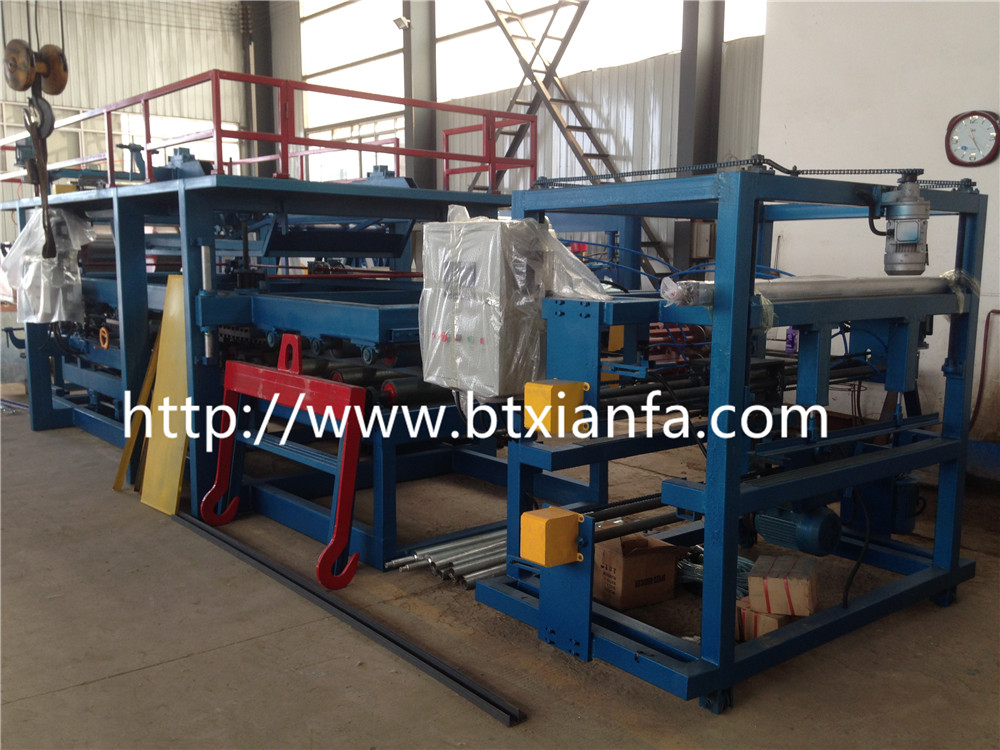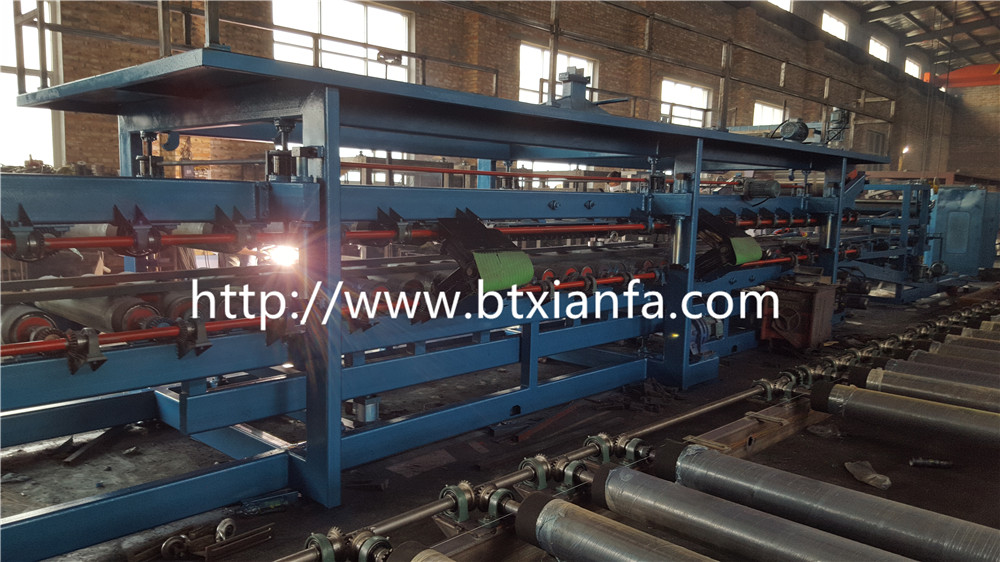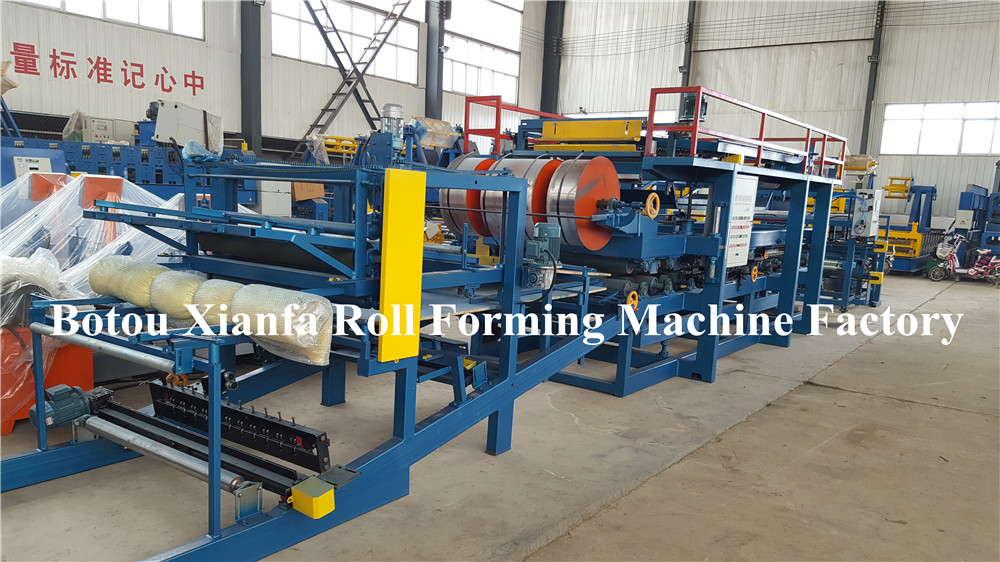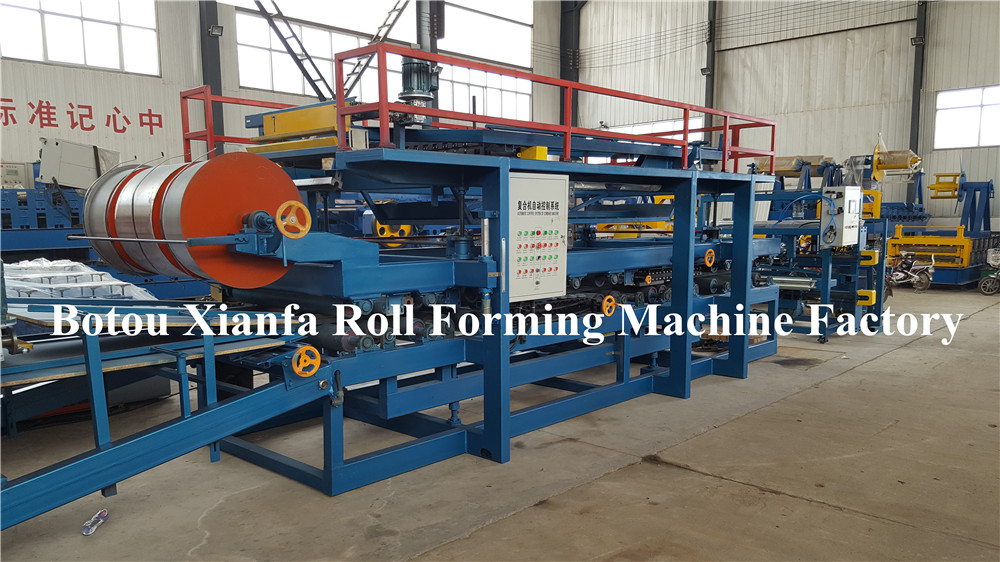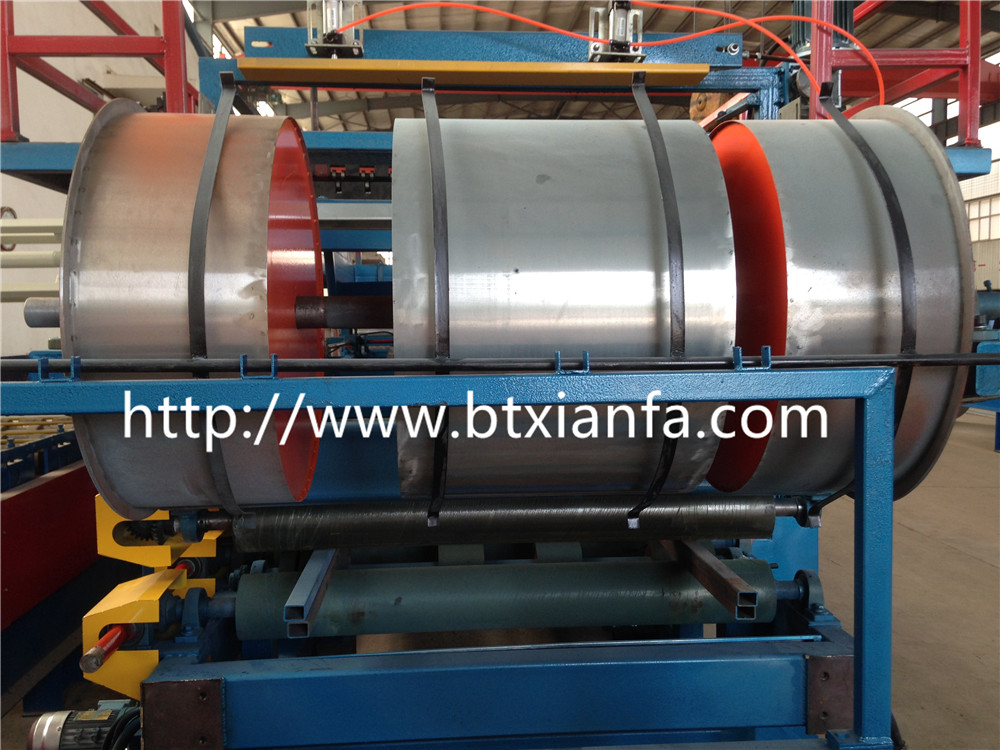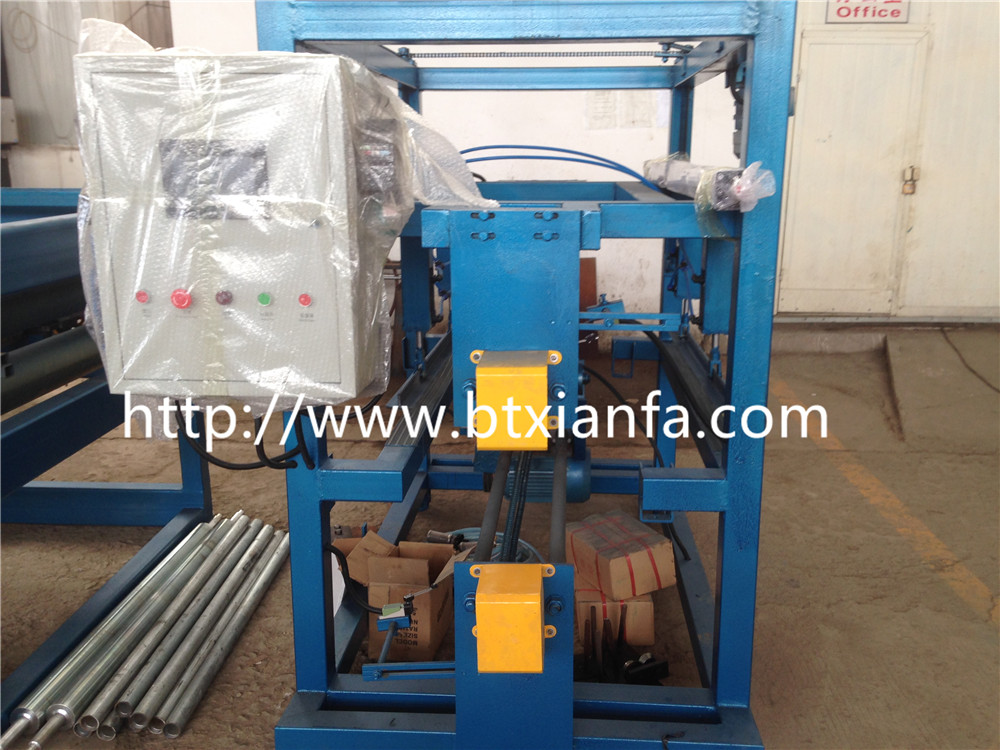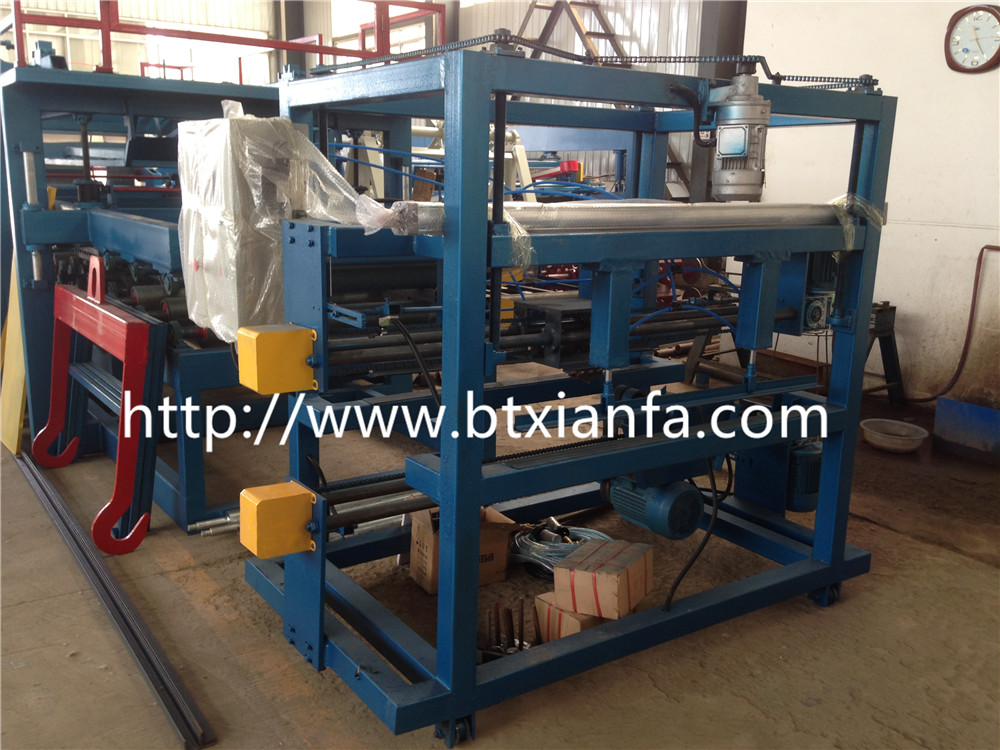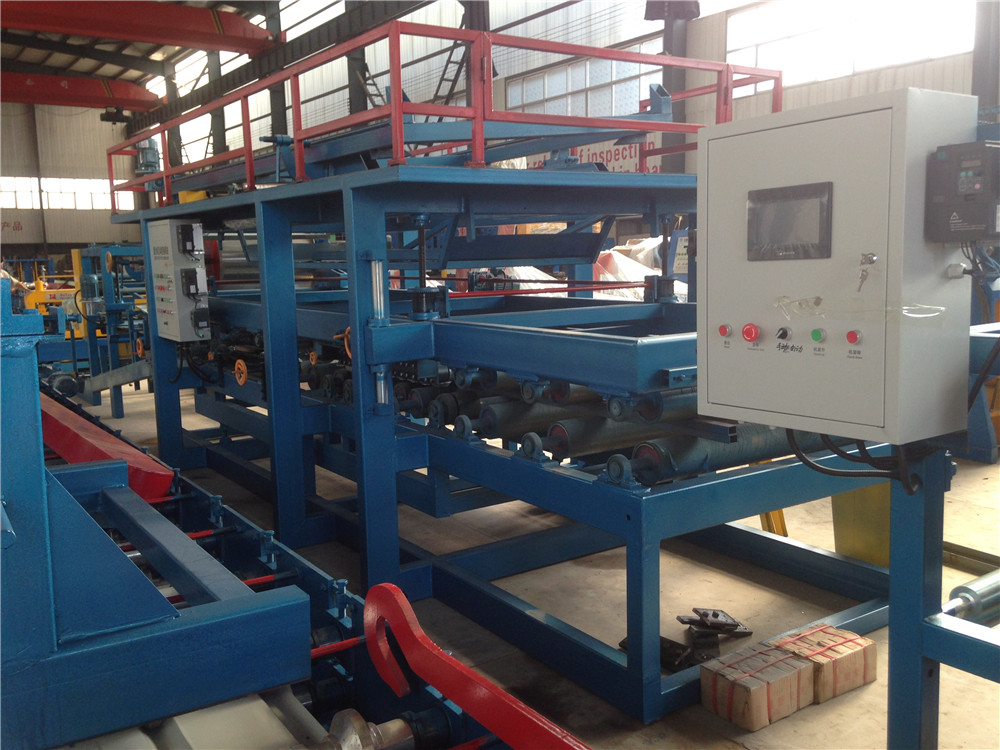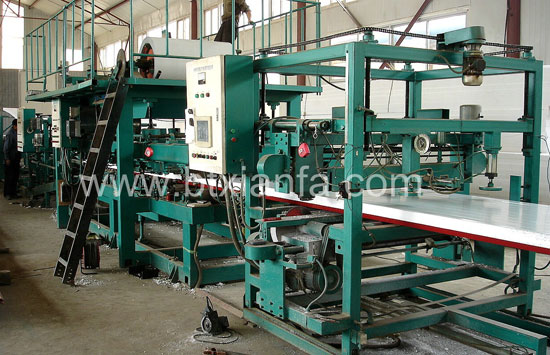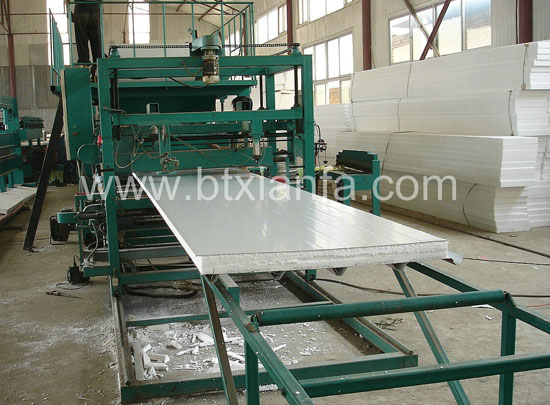 Xianfa Sandwich Panel Machine; Sandwich Panel Roll Forming Machine; Sandwich Panel Equipment; Sandwich Panel Bottom Machine;aluminum sandwich panel machine; eps sandwich panel machine

1

Suitable to Process



Color Steel Plate;
2
Width of raw material
1000/1200mm
3
Rollers
13 roller stations
4
Dimensions
6600*1550*1510mm
5
Power
4+4kw
6
Thickness of sheet
0.3-0.7mm
7

Material of cutting blade
Cr12
8
Diameter of the roller
70mm
9
Voltage
380V,
10
weight
about 3.6T
Processus industriel et spécification des composants
Emballage et expédition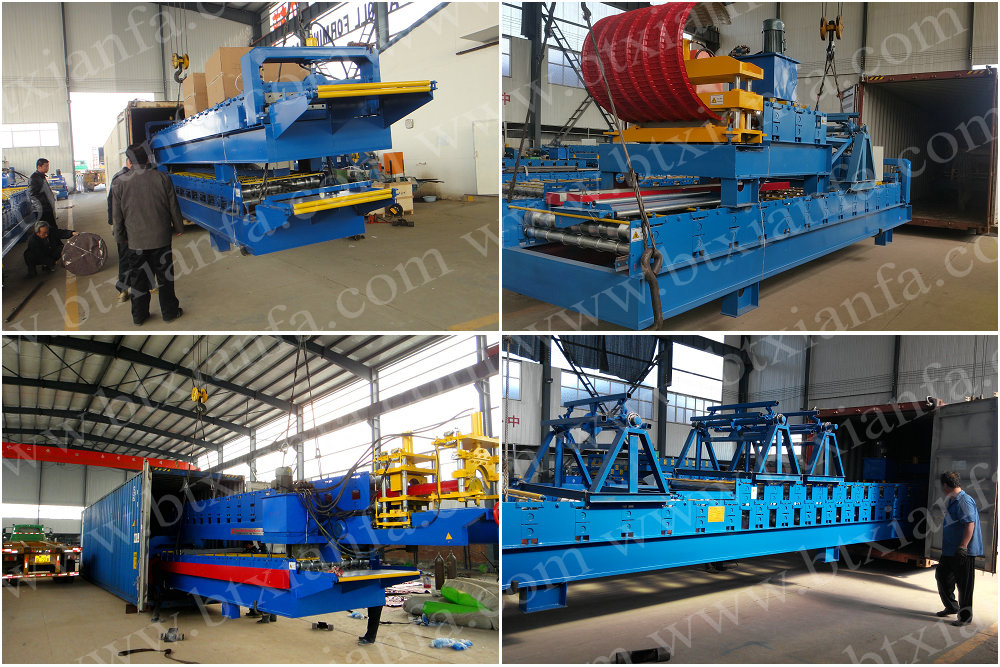 1 . Nous avons des techniciens professionnels pour le chargement
Garanti le chargement des marchandises dans le conteneur sans aucun dommage.
2. Transport: Les machines ont besoin d'un conteneur de 40 pieds pour tenir
Nos services
1. Garantie
Un an, et nous fournirons un support technique pour toute la vie de l'équipement.
2. Installation et charge
L'acheteur paie tous les frais pendant la période d'installation à l'étranger,
(inclure les frais de nourriture, d'hébergement et de billets d'avion aller-retour, etc.)
En outre, payer une subvention de 60USD / jour jusqu'à la fin de l'installation.
Si des problèmes sont survenus en dehors de la garantie et nécessitent un débogage à l'étranger
Le client devrait payer pour tous les frais (y compris la nourriture, l'hébergement et les billets d'avion aller-retour, etc.)
En outre payer 100USD / jour jusqu'à l'installation terminée
Rouleau de Botou Xianfa formant l'usine de machine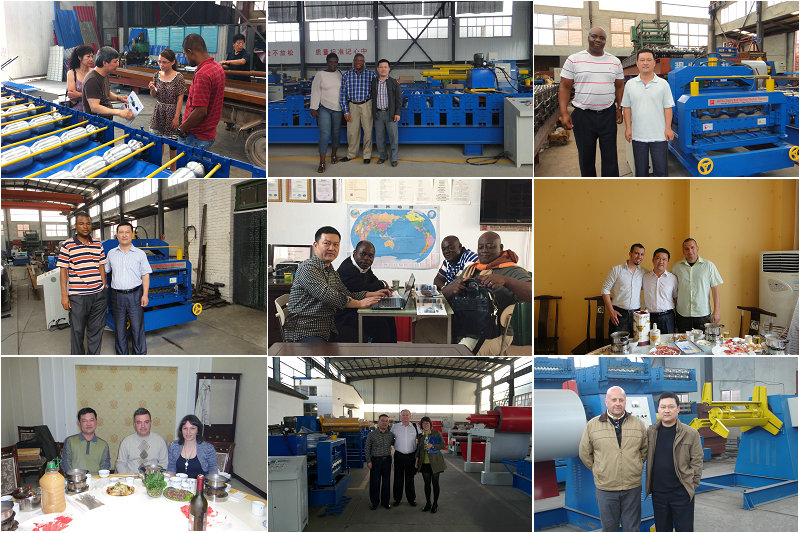 Certification de l'entreprise

S'il vous plaît contacter avec moi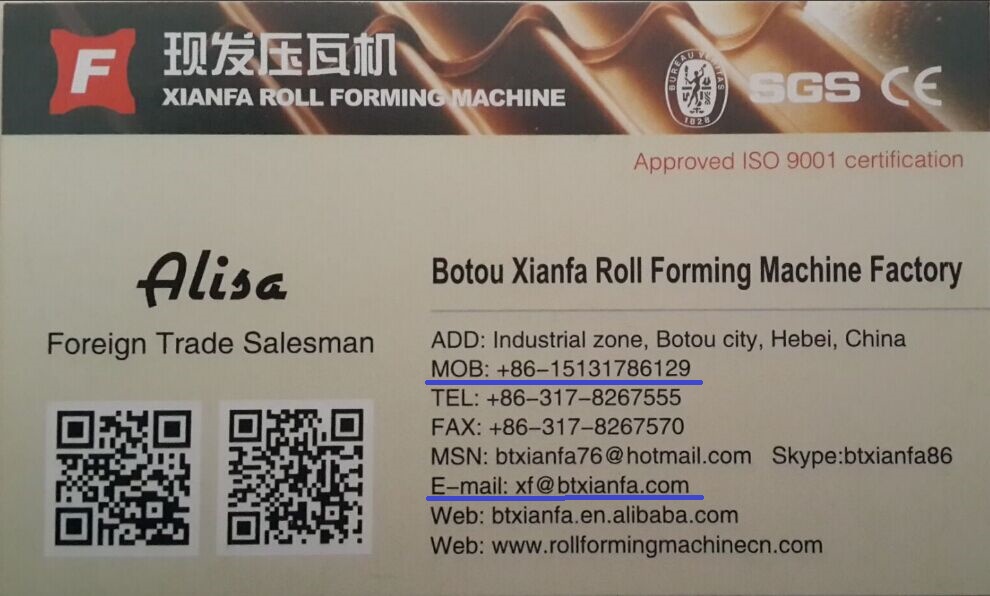 Groupes de Produits : Petit pain de panneau "sandwich" formant la machine